10 things every Exeter student MUST do
By James Wragg | May 9, 2016
Whether you're just starting out as a fresher or you're absolutely devastated that your time at the Uni is nearly coming to an end, there are certain things that have to be done order to fully and completely immerse yourself in the world that is Exeter.
We have compiled together a bucket list of 10 things that must be done throughout your time at Uni, all fun, all student price cheap and all waiting for your enjoyment!
1. Join a society or sports club just for the stash
When you know you're truly an Exeter Student is when you can happily walk around campus head to toe in stash. No matter what club, society, league or team, your stash means that you're a part of something and wearing it, you can show this off. On another note, Exeter stash is actually quite nice! The neutral blacks and greens means you can wear it with anything and it's extremely comfy.

2. Boozy bowling
At Havenbanks Retail Park, down by the Quay, there is the hidden gem that is Tempin, a Tempin Bowling centre with a student surprise up their sleeves… On Tuesdays, Tempin Tuesdays, everything is half price! That means bowling for £3.66 per person and with drinks also being 50% off and The Lanes Bar offering sharing buckets and 4 pint pitchers, Boozy Bowling is born.
3. …Followed by Cheesy Tuesdays
After some Boozy Bowling on a Tuesday night, there is no question about where to go to next. Cheesy Tuesdays at Unit 1 nightclub is the place to be, with all your favourite old-school disco tunes playing back to back. Being drunk is a necessity in order to properly dance and sing your heart out to the likes of Britney Spears and don't forget to buy a ticket before hand as the queues will definitely be all the way down the street.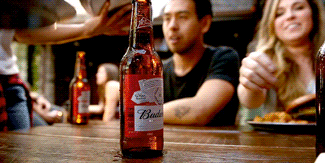 4. Drinks in the sun at The Imperial
Thanks to the extremely southern location of Exeter, the first and third terms of Uni are graced by glorious sunshine and where better to enjoy the sun than at The Impy with a bottle of wine or a pitcher of Sex on the Beach. With a huge beer garden, lots of picnic tables and only a short walk from campus, head down to The Impy with all your friends for an afternoon in the sun. (note: the food is also cheap and delicious)
5. Curly fries at The Ram
If you haven't had curly fries at The Ram, do you even go to Exeter? The Student bar/restaurant situated in the guild on campus is literally famous for its curly fries, basket meals and £5 beer and burger combo and is also a great place for bumping into everyone you know. It has a beer garden that's open in the summer, a pool table and even an app that lets you chose the music played there but, if you want lunch, make sure you get there early to save a table as it is always rammed.

6. Monday night Mosaic
UV nights, Frat parties, Easter Bunnies, Shot Girls, Monday Night Mosaic has it all. It's the number one night out for freshers, but even second and third years love a good MNM. With two for one cocktails, two floors, three bars, champagne birthdays, and a smoking area that's so full it's practically it's own club, Monday Night Mosaic offers something for everyone but make sure to get on a guestlist or you'll be queuing for a very, very long time.

7. Go to the beach
One of the best things about Exeter is that it is sunny for a very big percentage of the year and along with this, campus is only a ten-minute train from Exmouth Beach (just £4.20)! The beach is huge, the sun is shining and the sea is warm(ish… okay cold) and with a ball, some beers and even a bbq, your standard day at Uni just got a whole lot better.
8. Get a Costa card
Costa is definitely one of the busiest places on campus, with a queue out the door, a well stocked sandwich selection and a huge patio seating area, sheltered from the wind but ready for the sunshine, it is definitely a place visited by all Exeter students at least once a day. So make sure to grab yourself a costa card and start collecting some points, Costa isn't cheap so you're going to need it! Oh and beware of the giant sized seagulls, they like costa toasties even more than you do.
9. Wednesday night Timepiece
Along with joining a sports club, comes the sports socials, something not to be afraid of but very excited for! You'd be surprised how many people join sports clubs just as a social member and don't even play. The themed Wednesday night socials, followed by a night out at Timepiece, are an amazing way to make friends from all over the Uni, as well as the perfect opportunity to get creative in fancy dress and drink a lot! and be prepared for the joint socials, that's when things get interesting…
10. Drinks at the Quay
It's been a long day of lectures, a hard week of work or you've finally handed that essay you were working on, what better way to relax than down at the Quay. Sit in the sunshine at Samuel Jones with a large glass of wine and watch the swans swimming or the rowers practicing or walk a it further down and enjoy a famous 16 inch (!!!) pizza at On the Waterfront.
Still looking for a place to live next year?
Check out our stunning Exeter student houses and make an enquiry before they're swept up!