10 Things Every Fresher Must Do In Durham
By Adam Reynolds | March 2, 2016
It had to be here didn't it? Those that haven't experienced the monstrosity delight that is Klute must have – in the words of S Club 7 – Never Had A Dream Come True. A night in Europe's worst nightclub will be sure to Bring It All Back to you… 'it' being your childhood. You'll hear songs you thought were destined to die at Year 6 discos and buy drinks so potent they must be served in two separate cups in order to circumvent licensing laws. So go on – don your best frock, find a pair of shoes you have zero emotional connection with, go to the toilet before you arrive and whatever you do, Don't Stop Moving.
Shoes post-Klute
Deliveroo
How big is Durham? Not very. Even extending to the furthest reaches of the Hill colleges, Neville's Cross and (god forbid) Gilesgate, Google Maps struggles to show a diameter in excess of 2 miles. It is therefore logical to question how exactly it once took my delivery 104 minutes to travel the grand sum of 804 metres from Lebaneat to my house?
Luckily, that question must never be asked again. Deliveroo is answering the prayers of every hungover student in this fine city. Finally, after being overlooked by tech start-ups the world over, Durham will benefit from some sharing economy genius. We might not have Uber, but thanks to the marsupials at Deliveroo that Pancake you are craving – but could not possibly walk to get – can (and should) be ordered to your door.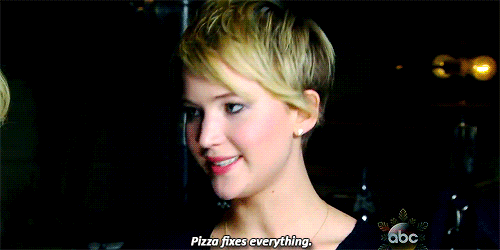 So do pancakes, Jennifer

The 'Undie'
One of Durham's colleges is in a castle. Just so you're aware that it is indeed a castle they make you enter through an unnecessarily small door nestled within an unnecessarily large portcullis. Why? Because it's a castle.
After reluctantly sacrificing your campus card at the entrance, you can briefly marvel at the fact you are now standing in the courtyard of a medieval fortress, before immediately making a beeline for the college bar. Situated underneath the castle itself the bar is aptly called the 'Undercroft' (or 'the Undie', if you are Australian).
Durham's college bars do almost the cheapest drinks in the city, offering discounted beer, wine, cider, spirits, and in the case of the Undie… espresso martinis. For reasons unbeknownst to many, this notoriously lengthy cocktail to prepare is prominently advertised for the bargain price of £3. Be sure to ask the bartender for several of them and pay close attention as the look on their face turns to one of complete regret and despondence.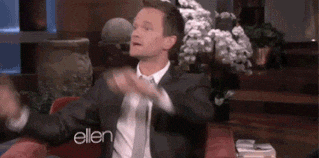 Brunch
Get involved. This one needs little explanation. Start with the following and before you know it you'll have your own shortlist to swear by.
9 Altars Café – A Full Breakfast of the English kind including coffee or tea for just £3.95 (plus a delectable selection of cakes)
Saddlers – you can't go far wrong so long as you get something that ends in Benedict
The Georgian Town House & Pancake Café – banana, honey and cinnamon for those that care about animals. Smoked bacon and maple syrup for those who don't give an oink (perseverance may be required, this place is tiny – like less than 10 people at once tiny)
Flat White Café / Flat White Kitchen – the former if you're thirsty/peckish, the latter if you're hungry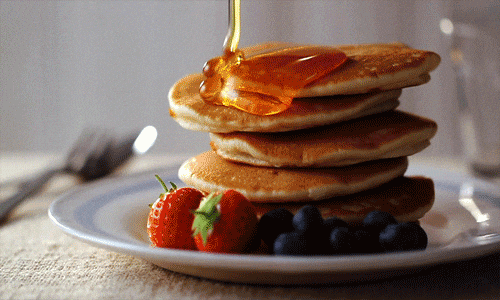 Cathedral tower
Almost 1000 years old. 218 feet high. 325 steps to the top. You'd be foolish not to check out the 360o views of Durham and its surroundings from the tallest vantage point in the heart of the city.
Disclaimer: this could be considered foolish for those plagued by superstition. Popular folklore would have you believe that bad luck will befall any Durham student that climbs the tower before graduating. But there's no way that could be true, surely? Right?
Lumiere
Edinburgh can have its fringe. Notting Hill can have its carnival. The Isle of Wight can have its Bestival. Cheshire can have its Creamfields.
Why? Because Durham. Has. The. UK's. Largest. Light. Festival.
But seriously, it's pretty impressive. Without a shadow (get it?) of a doubt, this is the biggest event in the Durham City calendar. And it's not one to be taken light-ly. What can you expect? The normally dull and dark Viaduct to come alive with people climbing all over it. The cathedral's façade to be transformed into the largest projector display you have ever seen, with mind-boggling graphics. Whales (yes, whales) to be jumping out from the murky depths of the River Wear.
If this all sounds very confusing, good. It must be seen to be believed.

Told you so…
The Cheapest Pint
So you thought college bars were cheap? Introducing the Swan & Three Cygnets. Just 134 pennies for their cheapest pint. A 2014 survey by Moneysupermarket found Durham to have the cheapest drinks out of all the top 20 universities in the country. The Swan probably played a pivotal role in helping that accolade on its way. Durham 1, Oxbridge 0.
College Lovin'
A non-exhaustive list of things the collegiate system gives you: college sport, formals, outlandish college days at the end of the year, questionable dining food, college marriage. Every fresher is assigned college parents, your parents will have parents of their own (your grandparents) and – depending how seriously the whole thing has been taken – you may even find yourself with a plethora of extended relatives. (For those not blessed with the most faithful of parents, the family tree may be more hassle than it's worth). One thing is for certain though – you need to find a college spouse. Your family name may be older than Queen's Campus itself, so don't be the person to let it fizzle out because you couldn't put a ring on it. And if that isn't enough incentive, it has been widely reported that 70% of Durham students end up marrying each other. Could your college spouse be the one?
The Fruit Man
Only one thing can be heard on North Road (arguably the 'high street' of Durham) and that is this man's voice. Hearing his somewhat melodic ritual of shouting the latest fruit prices can only be described as some form of vocal Doppler Effect. Get yourself down to North Road any weekday around 4pm and you'll be sure to walk away with no less than 3 punnets of blueberries, a kilogram of strawberries and a generous bag of satsumas for the vast sum of 89 pence. (A slight exaggeration perhaps, but for the sake of this man's larynx, please do not buy your fruit at Tesco!)
Yik Yak
If you haven't already, go to the app store (or Google Play if you are/want to be the only person in Durham without an iPhone) and download Yik Yak. For those who have never been a part of the Herd (you won't understand that yet), Yik Yak is essentially a localised Twitter where posts (Yaks) disappear every few hours. It is also the only source of 'news' any Durham student pays attention to and the principal basis for many conversations.
Thinking about where to live next year?
Check out our Durham student houses before they're all gone. 
Got any more Durham fresher tips? Drop them in the comments below:14 survey